Window And Door Alarm Sensors In Columbus
When it comes to the most susceptible places for a home intrusion, your primary entry and ground-floor windows are at the top of the list. With this in mind, it shouldn't be a surprise that window and door alarm sensors are critical components for home security packages in Columbus. While it's true the technology has been in use for generations, you may be surprised at what current sensors have the ability to do.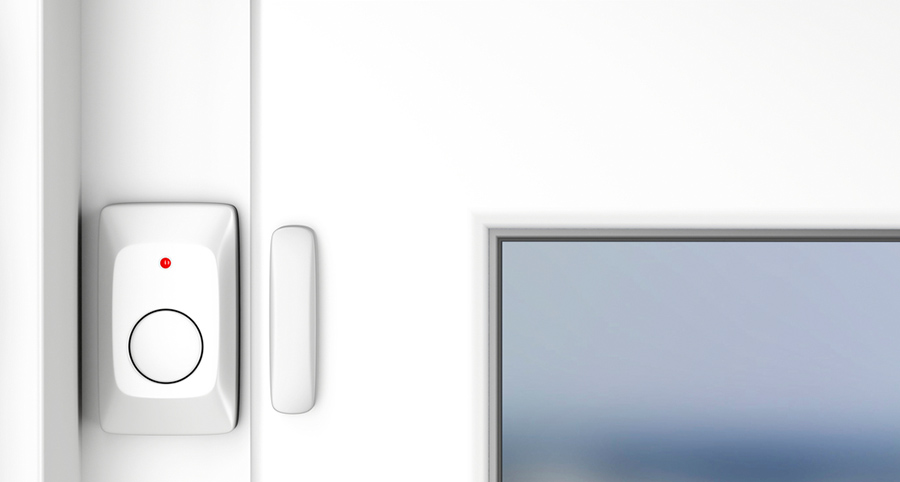 How Will Door and Window Sensors Defend Your Home?
No matter the level of ADT package you go with, door and window alarm sensors will be part of the deal. Installation is also included so you won't have to take up your own time, and there won't be any reason to worry about your equipment being attached accurately.
If you're curious as to how window and door alarm sensors work, it's a simple, two-part magnetic contact. One side is adhered to the surrounding frame, and the other is secured directly to the door or window. You close your door or window and the contacts fit neatly together. When home's security is engaged and an entry point is forced open, the magnetic contacts come apart and your alarm is tripped. But keep in mind, these advanced devices have the ability to do quite a bit more than just trigger your alarm.
Benefits Of ADT Window And Door Alarm Sensors In Columbus
On the frontline of your home's protection, window and door alarm sensors provide a range of benefits, such as the following:
Initiate the siren: These devices trip your high-decibel alarm whenever a window or door opens when the system is armed.
Immediate alerts: Do you wish to know what's occuring at home when you're not there? You can get automatic updates right to your mobile device whenever a device is tripped.
24-hour monitoring: Not only will you be alerted, your 24-7 monitoring specialists will receive a warning as well. Your property will be protected, regardless of your location.
Home automation interactions: Set your home's smart devices to function together. You may have your lighting turn on or direct a camera to begin recording if a window or door sensor is tripped. Not only will your alarm go off, you'll be able to catch sight of who set off the sensor in the first place.
Appealing design: You'll hardly know the sensors are even installed. They utilize an unobtrusive design that fits nicely with any decor. You even have the ability to get fully recessed units that are concealed from view.
Get the type of connection you want: Choose from wired or wireless devices based on the type of installation you want. Regardless, your house will be better defended.
More useful than ever before, window and door sensors in Columbus can be skillfully incorporated into your whole home security installation.
Request Your Own Home Security Package In Columbus
Are you interested in having modern window and door alarm sensors in Columbus that enhance your protection and link right to your home automation? That is what you will discover when you turn to your area ADT dealers at Secure24 Alarm Systems. If you're ready to see what we are able to do for you, place a call to (706) 397-7027 or fill out the form on this page.