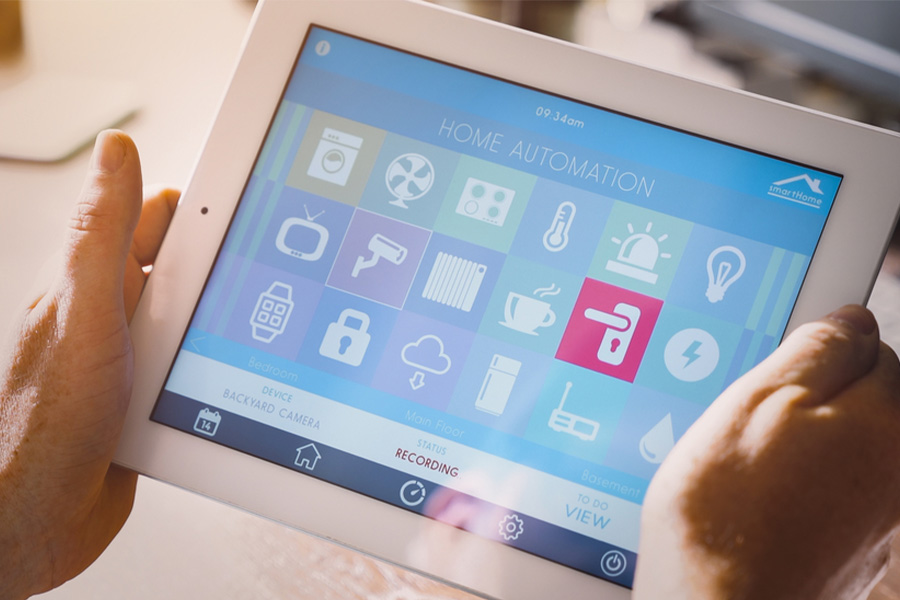 Columbus Home Automation 101
Would you like to have greater convenience and versatility in your busy lifestyle? Do you know a little about homes with smart devices and wish to know more on how to equip your residence? This simple tutorial -- Columbus's Home Automation 101 -- is intended to explain how you might utilize the latest technology to make your daily routine less of a challenge and more energy-conscious.
So add home automation to a security system with certainty, and allow your home's lighting, locks, comfort levels, and other integrated features cater to your specific preferences.
What Is Home Automation In Columbus?
If you own or planning to purchase a house, you may have considered the following inquiry: What is home automation in Columbus? Generally, home automation monitors and operates a range of components within your property, so you don't have to. You have the ability to set home features such as lighting, door locks, and HVAC controls to activate without you being physically present. In other words, there's no need to engage a switch to brighten your lights or touch the dial on the wall to manipulate your comfort levels.
Automation brings flexibility and function to your residence
Automation will take many forms. To illustrate, you might program your devices to operate according to a schedule that you've instituted through your home's smart hub or smartphone app. Or arrange your devices to function together to make the perfect scene for watching a movie or for bedtime. Or you could have different devices take cues from one another so that your home is adaptable to various situations. You also can control your integrated systems with your voice if you join them to a wireless, virtual assistant from Amazon or Google.
Of course, you must choose a fully featured smart home automation plan to have the latest in scheduling and remote management. Numerous homeowners enjoy the most success joining automated equipment to a home security system. Many security systems already have the ability to control alarms and cameras by using a smart hub or cell phone security app. Adding in your smart lights or other automated devices lets you administer everything from one place. Plus, utilizing your home's defense for your home automation means that you only have to understand one app for all of your connected systems.
Smart Home Ideas For Columbus
You will find many advantageous smart home ideas for your Columbus property. Try these devices to find a level of functionality you probably didn't think was possible:


Smart thermostats: You no longer have to adjust your home's thermostat manually. Instead, fix your smart thermostat to respond to your daily schedule. To illustrate, automatically turn down the heat or A/C when you're at work. Then you can have your thermostat rise to a more suitable temperature a little before you return. In addition, you can use your mobile security app to check on the comfort levels anywhere and alter it however you wish.
The Many Benefits Of Home Automation In Columbus
With all these "smart" components, is automation actually worth the bother? Luckily, automation is more than simply a neat tool to control your home's lighting from your phone. Here's how automation brings important benefits to your daily life.


Safety: Home automation has obvious and beneficial safety implications. Make your property seem inhabited when you're on vacation with preset lighting and see strangers with a video doorbell. Be notified and have your home illuminate when a video camera or your alarm system is set off. Smart door locks, exterior and interior video cameras, and devices like fire and CO detectors all provide an enhanced measure of protection for your residence.



Simply your life: When using the scheduling feature, you'll never need to think about turning off the lights or securing your entryways, as your system will handle it for you. Inspect your alarms and sensors when you're on vacation, and manage almost all facets of your installation from a distance. Customize scenes like nighttime that balance your components in the perfect manner to get the ideal light levels and comfort settings. You might even instruct Alexa how you want your surroundings and see your home react immediately.



Reduce energy bills: One of the greatest aspects of automation is that it may allow you to save money. To be honest, there probably are some folks in your family who don't remember to do basic chores like turn off lights. By placing your home's lighting on a schedule, you will avoid using electricity throughout the day. Lower heating and cooling costs by altering your comfort levels for times when you're away. Did you neglect to lower the air when you left for vacation? No need to worry, as you're able to change it regardless of your location.
Is It Time To Move Past Home Automation 101 In Columbus?
If you're wondering, "how was I able to exist without automation previously," you should speak with your security professionals. We can answer all your questions -- from smart thermostats to security cameras -- and customize the ideal package for you. You only have to reach out to (706) 397-7027 or submit the form on this page.