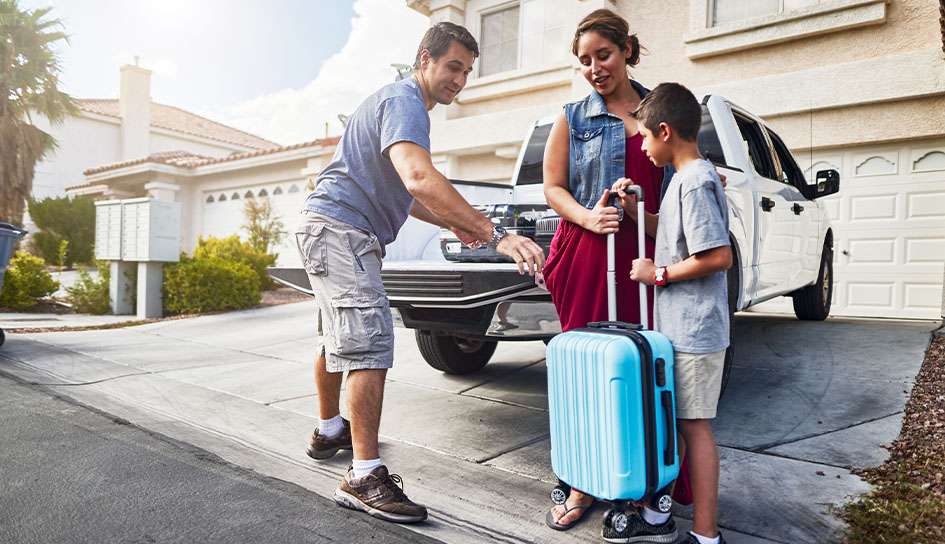 The Mobile Security App Makes It Look Like You Are In The House
Picture that a visitor is approaching your Columbus house while you're a few states away, enjoying a pina colada at your coastside resort. A smart phone alert asks you to drop into your doorbell camera video feed. It appears to be a delivery person, but to be safe, you thank her with the security app's two-way talk feature. Then you remotely turn on the hallway smart bulbs and give a relative a one-time-use smart lock PIN code so they can put the delivery into the garage for you.
A modern home security system should have a robust phone app that lets you command almost all security and home automation equipment. The app can let you:
Get phone notifications when a component senses unusual activity
Turn of and on your security system
Make lock PINs and check the status of your locks
Watch live feeds of your Columbus smart security cameras
Create schedules for your devices
Turn up and turn off your smart lights
How To Remain Confident In Your Columbus Home Security While On Vacation
When you're on vacation, you should be surrounded by the serenity. You shouldn't need to wonder if your home will be safe now that it's vacant.
Luckily, a wireless Columbus security system can allow you to have a great vacation. Through a smart home security system, you'll have the tools to enjoy your stay. That's because you'll havefull command with your phone app and your team of security professionals watching over your home.
Rely On Your Monitoring Team When You Leave
A phone app is a modern must for Columbus home security when you're on vacation, but who's going to handle contacting emergency help when you're not home? If you have a monitoring with your home security plan, you'll have knowledgeable pros at the wheel in case of an emergency. After one of yourwindow or door sensors are triggered, your monitoring agents will get a hold of both the police and you about the possible intrusion. Then ADT can act as a contact for the authorities and you until you get back home.
Look To Secure24 Alarm Systems To Keep Your House Guarded Even When You're Gone
Don't fret about your Columbus home security while on vacation when you install a modern security system. We'll help you pick the right security plan for your home -- including the powerful ADT smartphone app and 24/7 monitoring. Get started by contacting (706) 397-7027 or complete the form on this page.