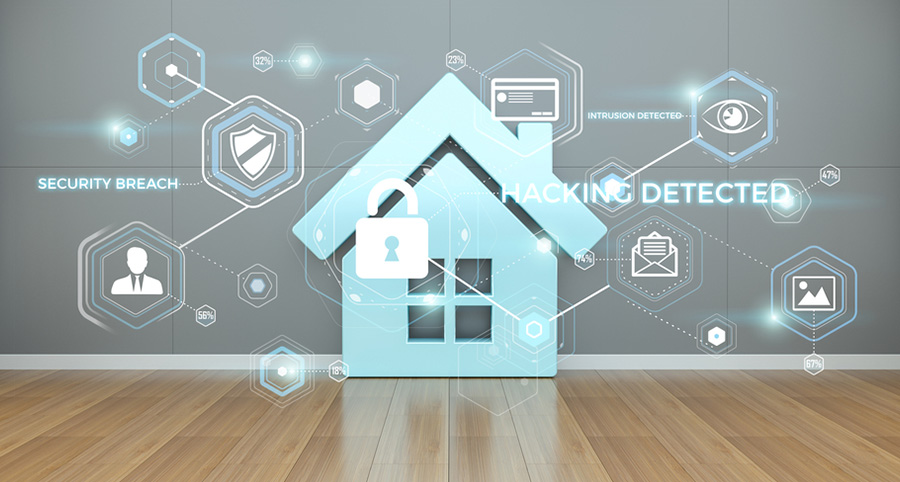 Is There A Reason To Be Concerned About Smart Home Hacking In Columbus?
In a variety of ways, smart components like security cameras and video doorbells have enhanced our security. We have the ability to get notifications whenever someone arrives at our front door, and we may even have video clips sent to us when dubious behavior is found. Having implements we can communicate with over the internet warns us of developing threats instantly. But there is one chief disadvantage. The simple access that benefits us is also creating a pathway for online invasions.
Although you don't need to lay awake at night agonizing over smart home hacking in Columbus, you should be aware of the potential safety issue and take steps to circumvent it.
Methods To Block Smart Home Hacking
It would appear that practically everything is joined to the internet these days - home security equipment, televisions, and even your kitchen appliances like ovens and fridges. This also creates more pathways for hackers to sneak into your network. Even so, you don't need to eschew wireless home security systems or other smart devices. Rather, consider these tips and do your part to keep invaders out of your network.
Create hard-to-guess passwords: This is a must for every account, especially your home Wi-Fi. Use uppercase and lowercase and an assortment of letters, special characters, and numbers. Don't use birthdays, full words, or other things hackers may easily guess. A password fabricator will supply you with something completely random and a password manager may assist you in tracking your various accounts and passwords.



Avoid default settings: When setting up your new router, chances are it will come with a preset password to get you started. Adjust it immediately. Hackers may be aware of these default passwords too. Establishing your private network and home router properly at the start is critical in keeping you protected.



Set up more than one network: Why put your smart fridge, your home security components, and the laptop you use for work on one network? Many routers will let you set up a different guest network. Make use of it and protect important data found on your laptop, desktop, and phone.



Install a firewall: Firewalls aren't just for commercial networks. They may also be used on home network. Firewalls can watch what's happening on your network and thwart suspicious activity. You might start with a router with an incorporated firewall.



Utilize the latest encryption settings and security protocols: If you own a recently manufactured router, you might have the chance to utilize WPA3, the latest wireless security protocol. If that's not an option, WPA2 with AES encryption will do the job. You should install home security devices that protect with 128-bit encryption or higher.



Make sure software and firmware is up-to-date: Keep your firmware and software at the latest levels for all components, including your integrated video cameras. Many times, these updates will address various susceptibilities and tighten up your network security.
Be Cautious of Cheap Smart Home Components In Columbus
One of the perks of working with a reputable name like ADT is having the assurance that security components are regularly being monitored to check for flaws hackers could take advantage of. Other lesser-known products may not act in the same fashion. Getting your video cameras, smart thermostat, video doorbell, and other items from a single source like ADT is the right move. And getting all of your components installed at once will go a long way to ensuring seamless integration, operation, and security. It's also good to know that ADT Command, the hub of your security system, employs two-way encryption when engaging with with your smart equipment.
Customize Your Own Columbus Home Defense Package
As you now have more knowledge on how to keep your wireless network shielded from hackers, It's the right moment to get started on your own smart home security system in Columbus. The security specialists at Secure24 Alarm Systems will help you customize the perfect package for your family. Contact us at (706) 397-7027 or complete the form to get started.